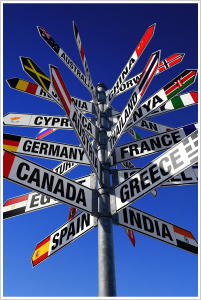 Internal audit support for overseas subsidiaries in English- and Chinese-speaking areas

The major obstacles in performing internal audits of overseas subsidiaries are language and differences in local business practices. In addition, the operations of many overseas subsidiaries are based on different systems than those of their parent company, making it difficult to perform an efficient internal audit in a short period of time. Furthermore, business and accounting information may not reach the parent company in a timely manner, and it is not uncommon for there to be significant amounts of improper usage of funds and fraudulent accounting when you are able to evaluate the situation. We have accumulated a wealth of experience in internal audit, and our consultants use their expertise in overseas business practices and foreign languages to conduct internal audits of your overseas subsidiaries for you (or in collaboration with you). We also offer assistance in conducting internal control evaluations of Chinese subsidiaries under C-SOX, which took effect in China in 2009.

Advance procurement of materials, audit visit, preparation of reports – This is the usual processes of our approach. We specify the scope of the internal audit in accordance with the requests of the parent company and the risk level of the overseas subsidiary, and then determine the audit procedures. Sometimes we perform regular audits to check and control the overseas subsidiary and sometimes we conduct investigations of specific items. We conduct our internal audits with special attention to the following points.
Operation flows and IT system
Systematic understanding of main flow of operations and IT system (Visualization)
Functional defects in the system of operations and intentional improper operations
Potential for fraudulent activities in main operations (Careful examination of sales, purchasing and financing)
Unique local business practices
Unique local business practices
Local employees' awareness of compliance
Organization/Personnel and labor relations

Identification of unique local issues in personnel and labor relations management
Investigation of actual authority of management (section head and above)
Investigation of actual authority of management (section head and above)
Vulnerability test of parent company oversight functions